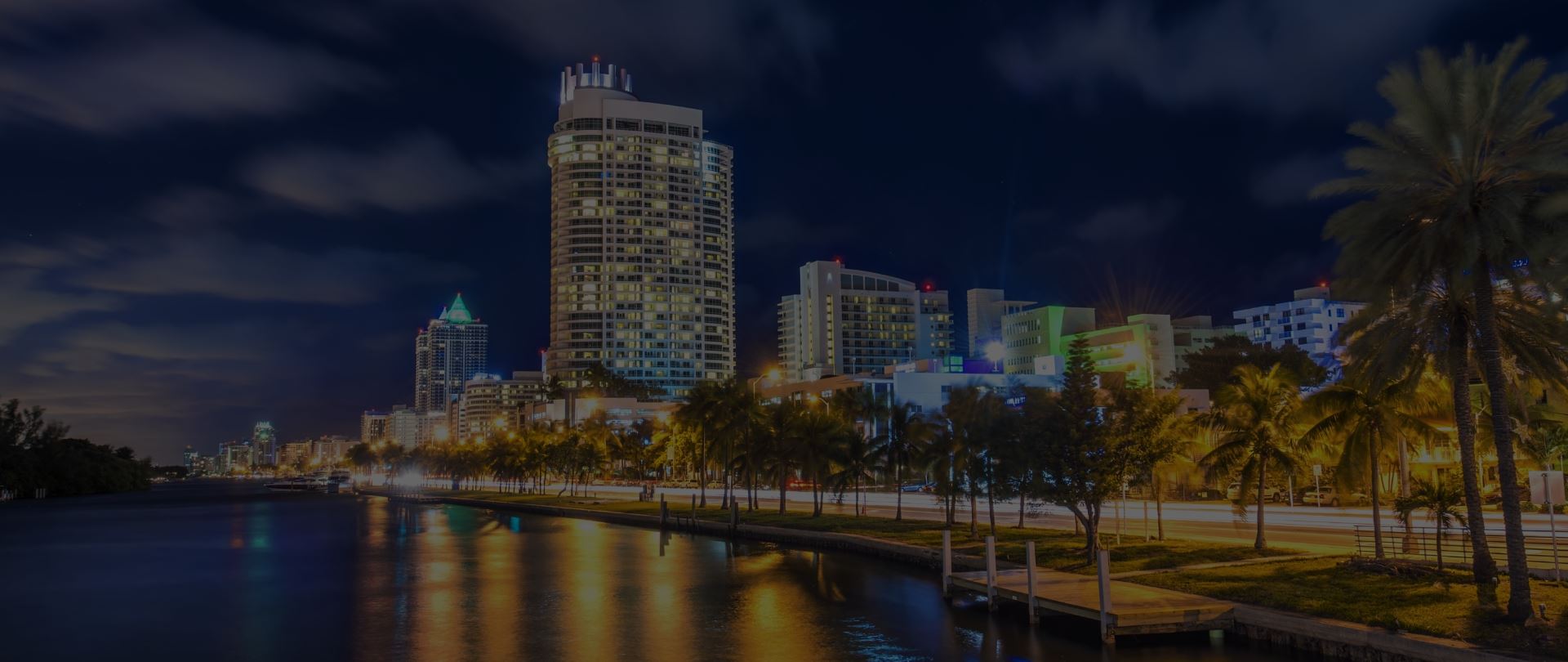 Experience Matters
Personal Injury Attorneys Serving Gainesville for 55+ Years
Offering a personalized, concierge level experience for every client.
About Our Firm
Gainesville Personal Injury Lawyers
Fighting for Our Clients Since 1965
When you have been injured or have tragically lost a loved one due to the negligence of another, you need an experienced attorney who will have your back. At Schackow & Mercadante, our Gainesville personal injury lawyers have dedicated our practice to helping victims of negligence fight for the fair compensation they are owed.
With more than 126 years of combined experience, our Gainesville personal injury attorneys have what it takes to aggressively advocate for you, even when that means taking your case to trial.
Our injury attorneys truly care about the people and communities we serve. As your legal team, we will do everything possible to make the process easier for you. In addition to providing highly personalized attention and support, we work hard behind the scenes for our clients.
In many cases, we are able to help reduce our clients' medical bills, assist them in finding the right medical care, and work to achieve fast and favorable settlements on their behalf. We want to help you get back on your feet so that you can move forward with your life.
If you or someone you love has been affected by the negligent or wrongful conduct of another, call (352) 261-6767 or contact us online for a free consultation.
Start Planning for the Unexpected
Attorney Marie Banks of Schackow & Mercadante is hosting free preparedness sessions to help clients get ahead of injuries. Take advantage of the opportunity to set yourself, and your family, up for success.
Schedule Your Free Preparedness Session
Here to Guide You Through the Legal Process
Florida personal injury laws can be confusing, especially if you have never had to navigate the legal system before. At Schackow & Mercadante, we are here to guide you through every stage of the process, providing answers to your questions and addressing your unique concerns every step of the way.
Our Gainesville personal injury law firm wants to make sure that you always feel confident in the direction of your case, as well as our various strategies for maximizing your recovery. We will keep you updated and informed, providing consistent and reliable communication throughout the process.
When it comes to effectively pursuing complex personal injury litigation, we firmly believe that there is no substitute for experience. Throughout more than 55 years in practice, our injury law firm has earned a reputation for taking on tough legal challenges—and winning.
Our Gainesville personal injury attorneys are dedicated to doing everything possible to achieve the results their clients need, including aggressively negotiating, litigating, and trying cases.
Frequently Asked Questions
How do I know if I have a case?

Under Florida personal injury laws, you likely have a personal injury case if you can prove that you were injured due to negligence, misconduct, or intentional infliction of injury. In other words, if someone else was responsible for the incident that caused your injury, even if it was not intentional, you likely have a case. The best way to know for sure is to schedule a free case evaluation with an attorney at our firm. During this initial consultation, we can review the details of your situation and determine whether you have grounds for a case.

I've been injured. What should I do next?

If you have not yet sought medical attention, do so immediately. Once you have received the proper medical care, you should contact an attorney who can review your situation and determine whether you have grounds for a personal injury claim or another method of receiving compensation (such as filing a personal injury protection, or PIP, claim). During your initial consultation with an attorney, try to provide as much detail as possible about the injury-causing event, including information about the other person or people involved, how the incident occurred, the nature of your injuries, and more.

How much is my case worth?

Although many people understandably wish to know how much their personal injury claims are worth, the fact is that it is not possible to accurately estimate the value of your case without first reviewing the specific details involved. Some of the many factors that affect the potential value of your claim include the severity of your injuries, whether or not you are now disabled, the amount of time you had to take off work (if any), your degree of fault (if any), the liable party's available insurance coverage, the value of your pain and suffering, and more. We encourage you to schedule a complimentary consultation with our attorneys to learn more about how much your personal injury claim might be worth.

How long will my case take to resolve?

Several factors influence the amount of time it will take to resolve your personal injury case. These include the overall nature and severity of your injuries and damages, the liable party's willingness to settle, and whether or not your case goes to litigation and trial. While some claims are resolved within a matter of months, others may take years. Our lawyers can review your unique case and provide information specific to your situation during a free initial consultation.

How much does it cost to hire a Gainesville personal injury attorney?

Personal injury lawyers, including ours at Schackow & Mercadante, provide their legal services on a contingency fee basis. This means that you do not pay any attorney retainers or upfront legal fees when you hire our firm. Instead, we only collect attorney fees and other litigation-related costs if and when we recover compensation for you. At the successful conclusion of your case, our fees are paid via a percentage of your total settlement or verdict (typically about 33 1/3%, though this may differ somewhat depending on various factors). We will discuss the exact percentage with you before you officially hire our firm. And, because our fees are contingent upon us winning your case, you do not pay anything if we do not recover a settlement or verdict for you.
Personalized Advice & Concierge Level Experience

Direct Communication With Your Attorney

Over 125 Years of Combined Experience

Practicing in The Gainesville Area 55+ Years
See What Our Clients Have to Say
"I met with Marie Banks to go over Car Accident Preparedness. She was awesome and so full of knowledge. Patient with all my questions and I left her office feeling good about the insurance I had and ..."

Pranish Sharma

"I recently had an accident planning session with Marie Banks and the knowledge it equipped me with is bar none the most helpful I've yet to receive on how to protect myself and my belongings in an ..."

Josh Talmore

"I am a UF student who got injured on campus and Schackhow and Mercadante handled my case extremely well. Everything was settled in about a year and I highly recommend them for any personal injury case ..."

Jenny Haber

"With all the choices for lawyers out there; among the ambulance chasers and people who make the process a fiendishly, and above all unpleasant experience, there is a shining gem of a law office. The ..."

Ashley Wilson

"I would absolutely trust this firm to handle any injury claim I may have. After several meetings with Marie Banks, I am 100% comfortable with her positive outlook and can trust she wants what is best ..."

Rob Matthews

"They treated me with great respect and negotiated a settlement for me far beyond my expectations. They answered my calls promptly and were available each time I needed them throughout my case. I have ..."

T Harrison

"I highly recommend Schackow & Mercadante, P.A.!!! The office staff is very polite and professional. Attorneys were great and treated me like a family member."

Kevin Drye
Auto Accident/Pedestrian, Policy Limits $2,300,000

Auto Accident/Pedestrian Accident $860,000

Auto Accident/Multiple Injured Passengers, I-75 $575,000

Auto Accident/Scooter Accident $500,000

Auto Accident / Broken Arm, Policy Limits $375,000

Auto Accident / Traumatic Brain Injury $310,000

Drunk Driver / Pedestrian, Traumatic Brain Injury, Policy Limits $300,000

Drunk Driver / Pedestrian, Traumatic Brain Injury, Policy Limits $300,000

Auto Accident / Mediation $287,000
Get Started Today
Schedule Your Free Initial Consultation